Sep 25, 2017. Welcome Siyan Zhu to rotate at Du Lab!
Aug 28, 2017. Du Lab recent paper in JBC is one of the highest viewing papers between Jun and July at JBC website.
July 6, 2017. Michelle Yam joins our Lab, Welcome!
Jun 15, 2017. Du Lab reported that proline is preferentially utilized by human RPE cells in JBC!
Dec 4, 2016. Du Lab published new research on RPE metabolism in PNAS in collaboration with Dr. Chao Lab!
Oct 10, 2016. Welcome our new member Kevin to join our group!!
Oct 10, 2016. FilterMax F5 Plate Reader is installed at Du Lab. It is capable of  UV absorbance, fluorescence intensity, luminescence time resolved fluorescence and fluorescence polarization.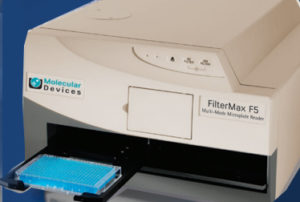 Sep 25, 2016. Dr. Du Received Travel Fellowship for International Society For Eye Research (ISER) Biennial Meeting at Tokyo.
Sep 18, 2016. Dr. Du received BrightFocus Foundation's Young Investigator Travel Awards for XVIIth International Symposium
on Retinal Degeneration at Kyoto.
Sep 8, 2016. Welcome Allison to join the Lab!!
Aug 24, 2016. Agilent 5977B/GC MS system is installed at Du Lab!